Sorry non business owners, this one might not be for you. I don't do a ton of posts that show behind the scenes stuff, but I love helping out my fellow photographers. Photog friends, or really just anyone who is a creative or needs a business solution for their small business. One of the most powerful tools I use is Dubsado. Oooh, ahhh.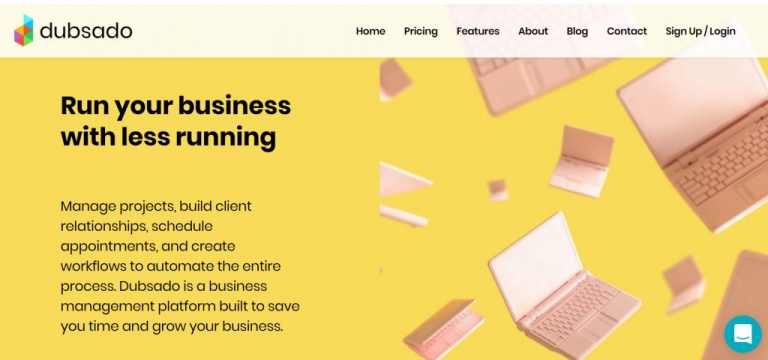 I've been using Dubsado for about two years now. Prior to that I was using another client management software for about two years (17 hats). Now when I had 17 hats, I didn't hate it but I felt it was a little hard to navigate, set up, and a little clunky. I was positive I wasn't using it to it's full potential but I really had no idea how to do things. I would get frustrated and end up doing it outside of the program. I heard about Dubsado from probably the Gods and IMMEDIATELY I was already a fan before using it. Why? Because they have a free trial for three clients, not for 14 days. 14 days might sound like a good amount of time, but sometimes potential clients take a long time to get back to you. They are spending a lot of money and I don't want to rush them through the process if they have questions. Dubsado allowing 3 clients gives you a chance to experience the whole process start to finish before making a decision to commit to software. I'm choosy about what I invest in for my business. Spoiler alert, I committed before finishing with one client.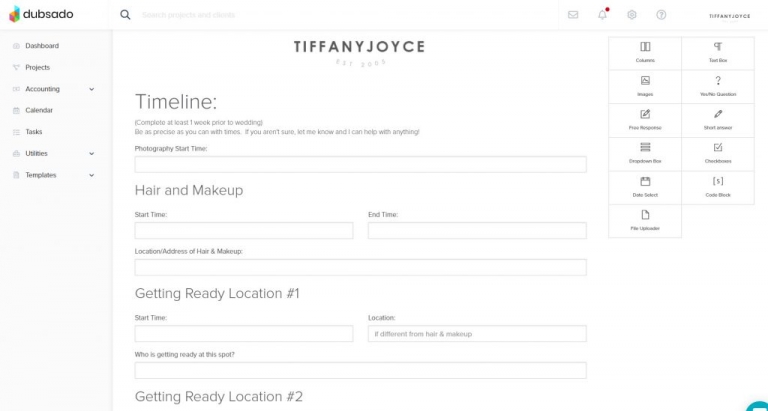 However, it wasn't just the idea that they wanted me to be able to truly understand what was on the table before committing that got me. Dubsado was SO MUCH EASIER to use than my previous software. I could customize everything, and make it look so beautiful and honestly pretty fancy, but also it matched my branding. Everything was easy to navigate, and intuitively laid out so someone like me who doesn't want to delegate the task can figure it out.  #independentwoman Everything I couldn't figure out? They have an amazing facebook group with tons of answers, and amazing customer service. Anytime I haven't been able to figure something out on my own, either someone on the team or someone in the group has been able to help me right away. If you aren't like me, and you want someone to do it for you? Oh guess what.. they will migrate you over from the CRM you're using now.. FO FREE. That's pretty sweet.
It's not just making things easier for me though, it makes it easier for you clients too. You can create a password protected portal for any client or job, where all your forms, correspondence, invoices, etc are all in one place. It's like a little virtual folder for everything between you two.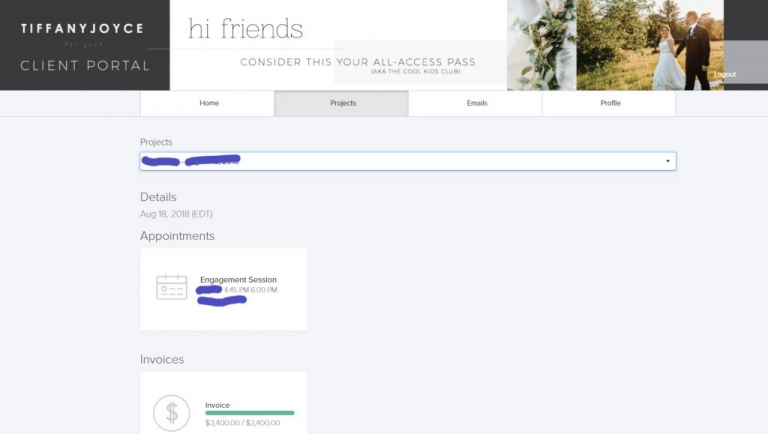 Dubsado makes me SO much more professional than using a million different programs for different things. I'm using a ton of the features, and I still don't use everything they offer. I send contracts, questionnaires and forms, invoices, emails, and take payments all through Dubsado. However, they offer book-keeping, scheduling, and a million other things. They also have beautiful FREE templates for #allthethings.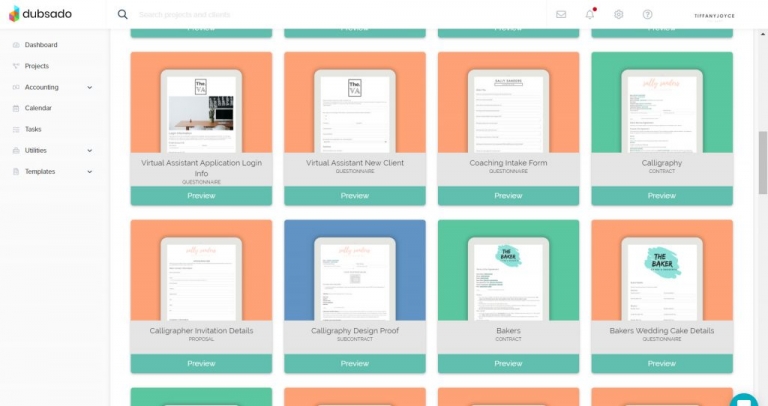 If I sound like a fan girl, that's because I am haha. I've helped a few friends switch over and they are all so impressed. My clients have told me how easy and professional everything was. That's why Dubsado is worth EVERY penny I pay them. (They didn't pay me to write this either!)
Have some questions? Email me. I'm happy to answer them. And here's my code for 20% off! FRIENDSWITHTIFF