"all you have to do is close your eyes, and just reach out your hands
and touch me, hold me close, don't ever let me go"  – Extreme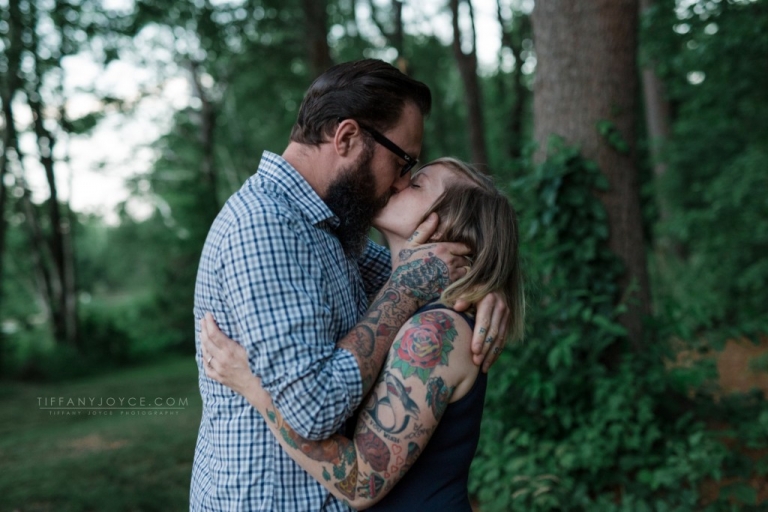 So, this couple is pretty cool. First, they have four dogs. Immediately, I'm jealous. Not that I don't love my dogs, but if I could have more, I would. They have 4 cute, big dogs that I just wanted to put them all in my car and take me with them. Second, they have matching pizza tattoos. You might be thinking, that's a weird thing to get a tattoo of, let alone a matching one. Maybe it is, but probably not if you are reading this blog. Then, Alli also has a business making the cutest dog collars. Yep, Huck and Sawyer now both have New Englandy collars with cute little crabs, stripes and polka dots on them.
In all seriousness though, these two are really cool. And I had a lot of fun hanging out with them for their Lincoln Woods State Park sweetheart session. We started off with photos of them with their dogs. Which didn't last too long because getting 4 dogs to cooperate in a park full of all the smells? Not a simple task my friend. Then we took some of the two of them, and some of the shots I got of them might be some of my favorites I've ever taken.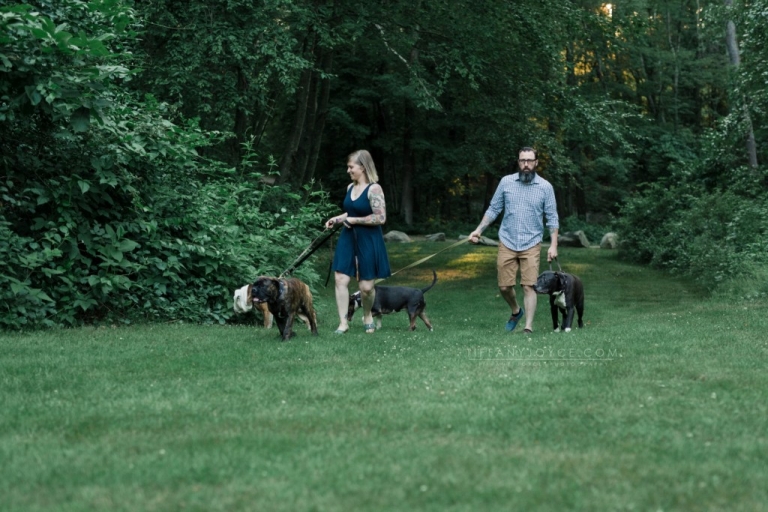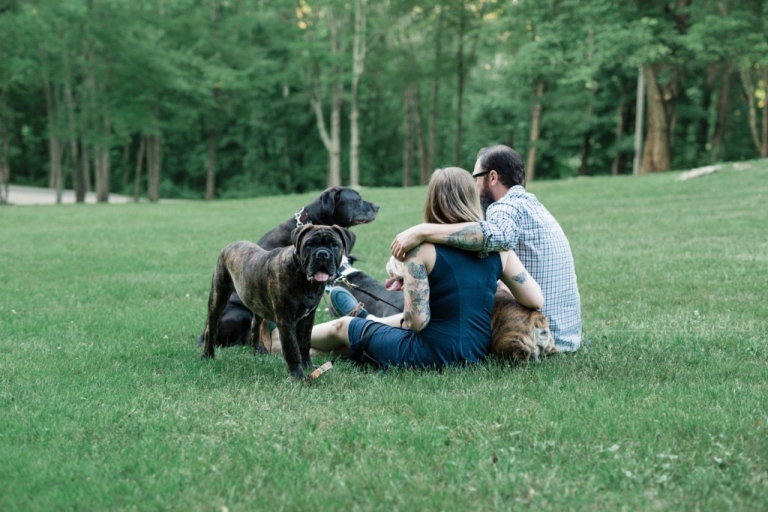 Otis kept his eyes on me to see what I was up to while I photographed his family. I didn't mind though, he was so cute. Look at that face!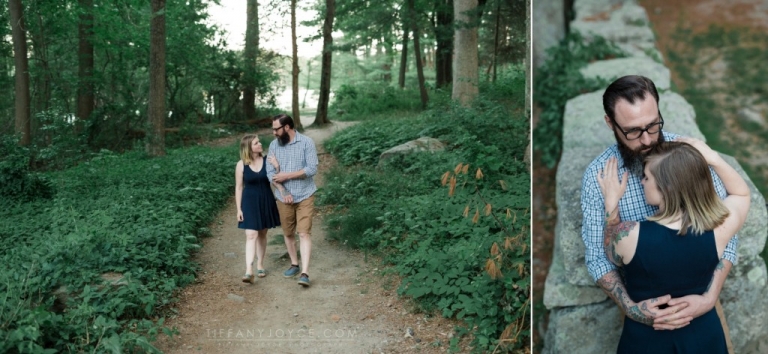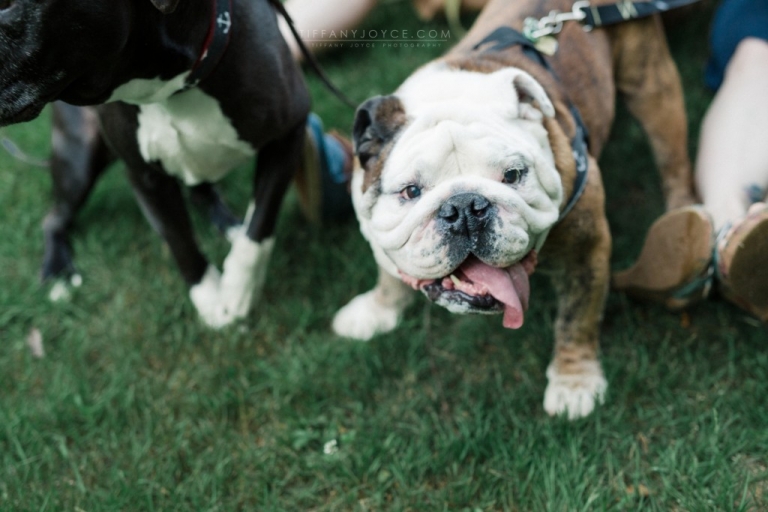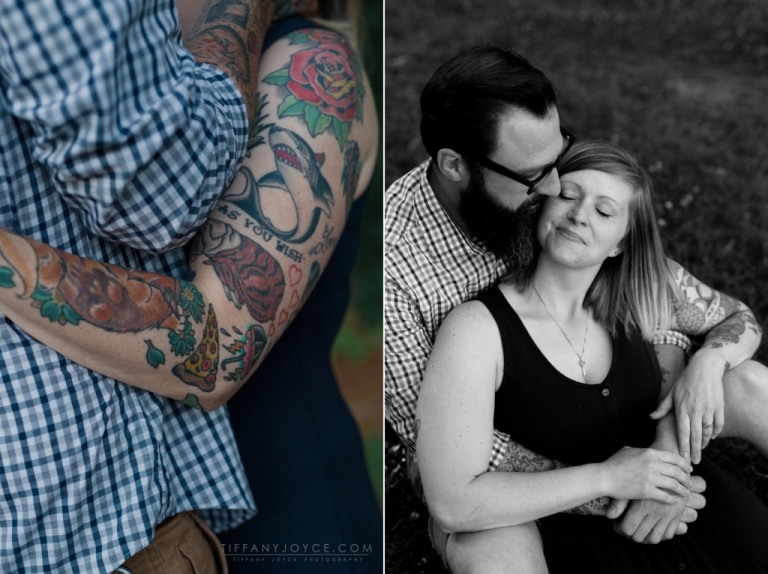 You can see Alli's pizza tattoo in the photo on the left.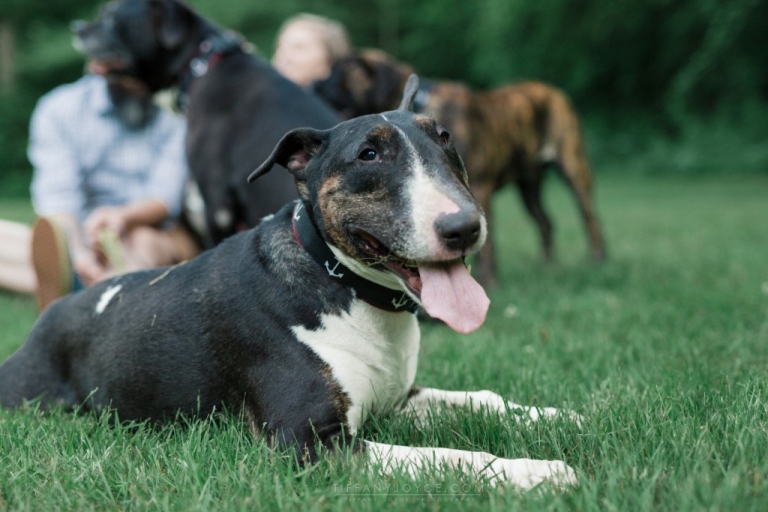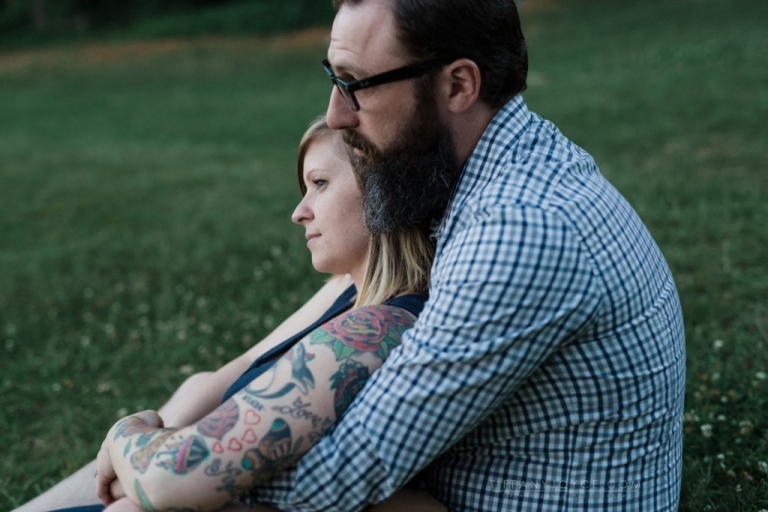 Alli & Josh also told me how this guy Tyson (yesterday was his 11th birthday!) unfortunately has cancer. So let's all keep in our thoughts that his days are long, and happy and full as long as his days are pain free.
If you are interested in purchasing a super cool and fun collar for your poochie, definitely check out Alli's etsy shop too.
https://www.etsy.com/shop/WiggleCollars