"But darling just kiss me slow, your heart is all I own
And in your eyes you're holding mine"
– Ed Sheeran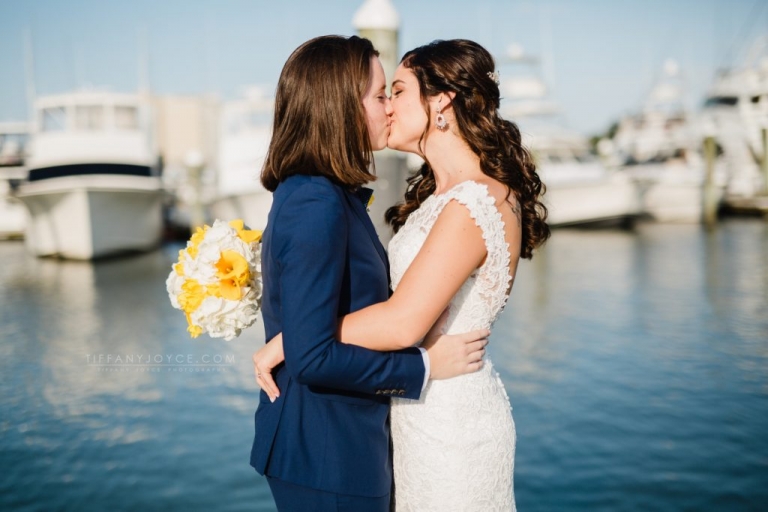 If I could say anything about Danielle and Katherine's wedding day is how full of love it was. I know that sounds like something you might say about any wedding, but I don't just mean from the two of them. Love between guests, familial love, most of all love for the two of them from the guests. When families tend to gather there can be drama, yet I don't think there was one ounce of it at this wedding, just joy. You could literally feel how everyone felt about the day and it was contagious. Also, it was full of a lot of guests who were really great dancers. I think that seems to be a theme for weddings this year. Did everyone take dancing lessons and I missed the memo?
I say all the time that I love all my couples. I really do. When I book a wedding couple I make sure that we all feel like a good match. It lends to trust, friendship, and overall a better experience for everyone which shows in photographs. I love them all differently, for different reasons. Just like any friendship. Danielle is a friend from my old 9-5 job, so I've known her four, maybe five years. It's a special thing to watch anyone you've known for some time marry the love of their life. Especially when they seem so perfectly matched.
Everything Katherine and Danielle picked seemed perfect for both them and the ambiance of their Water Table wedding. Teals, yellows and grays mixed in with the soft neutrals and blues of the marina. Florals mixed with wood and rope for centerpieces. A perfect mix of classic, beachy and modern.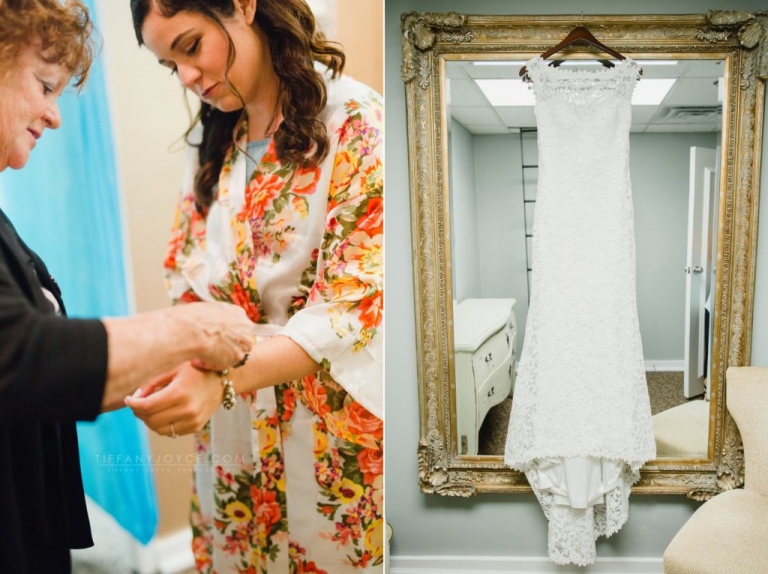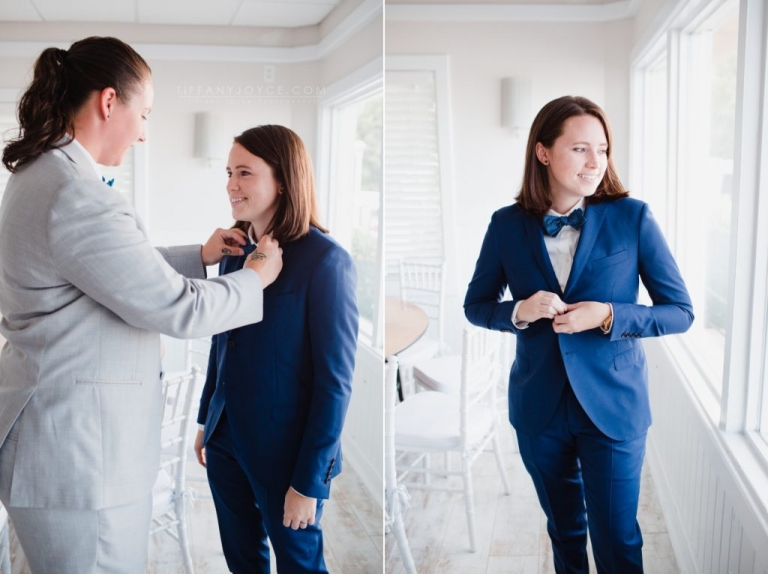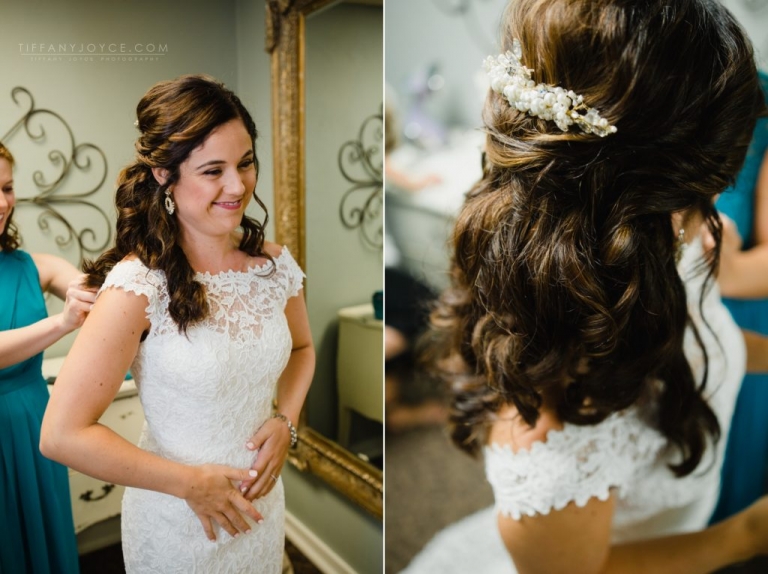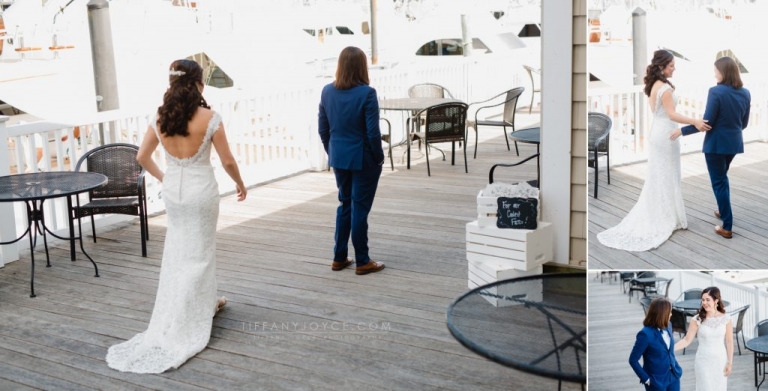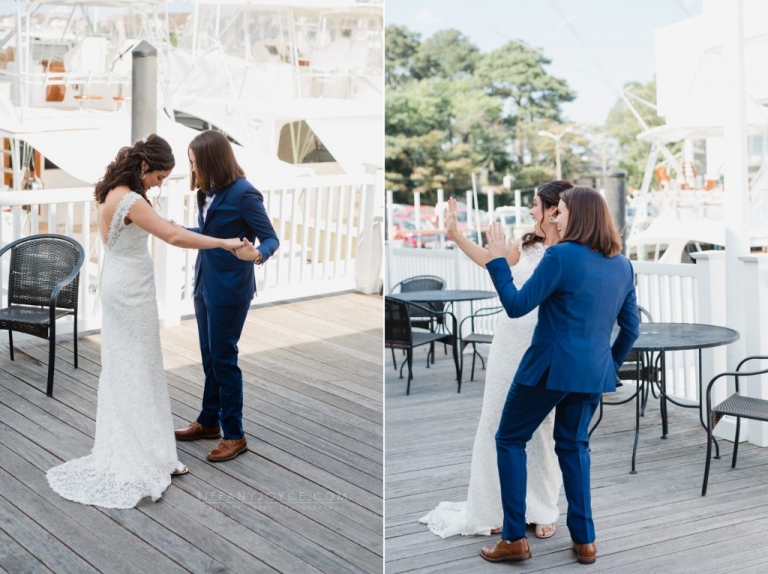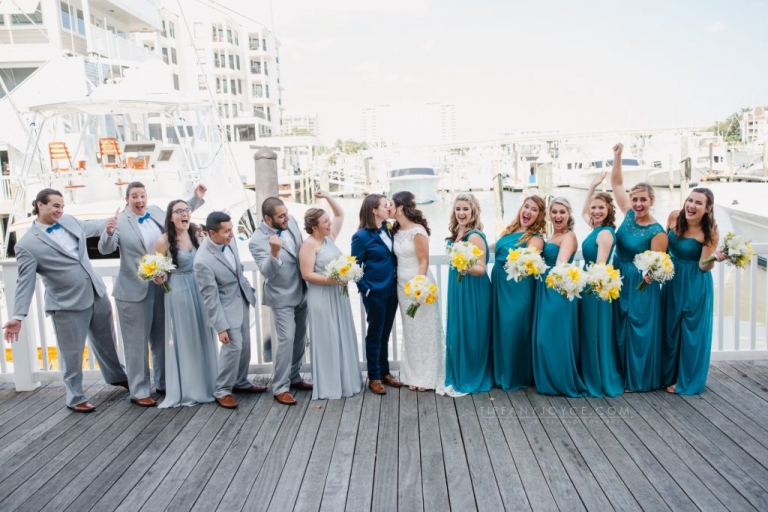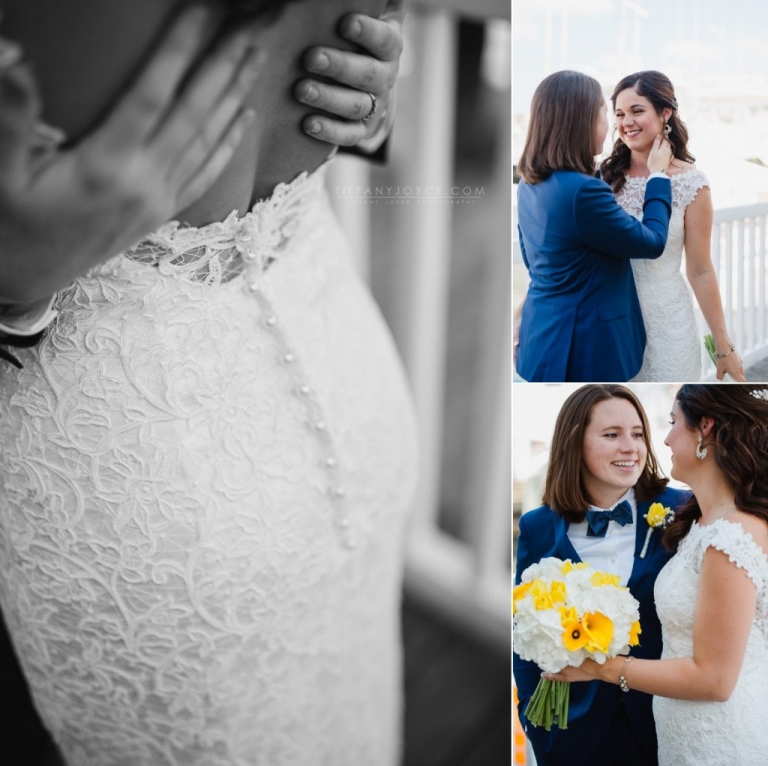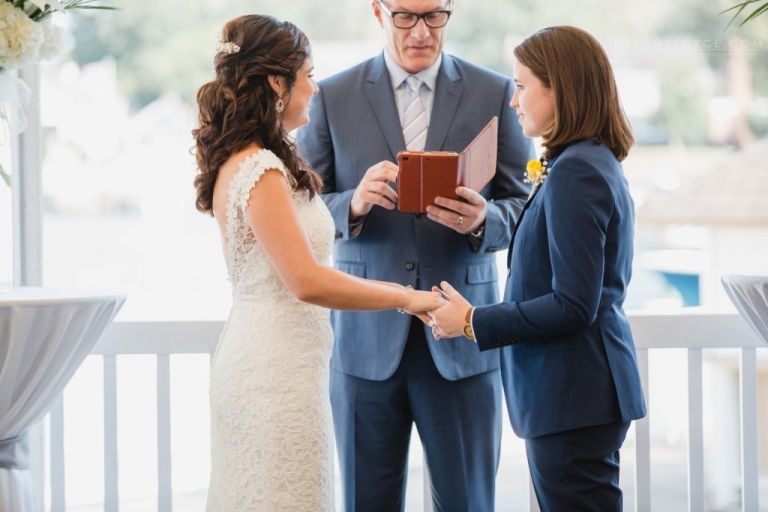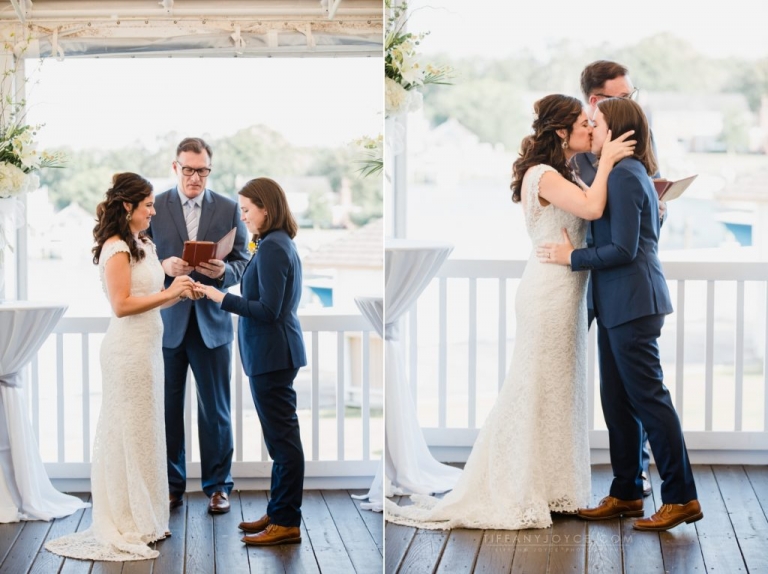 Married!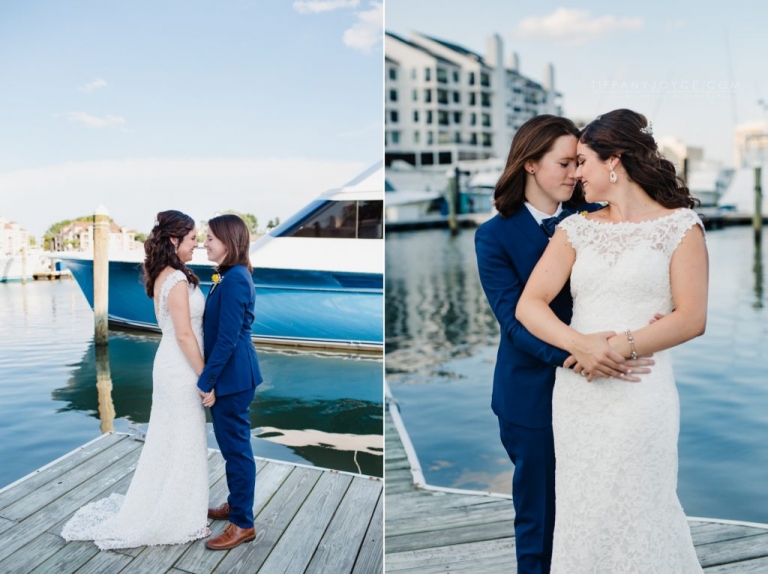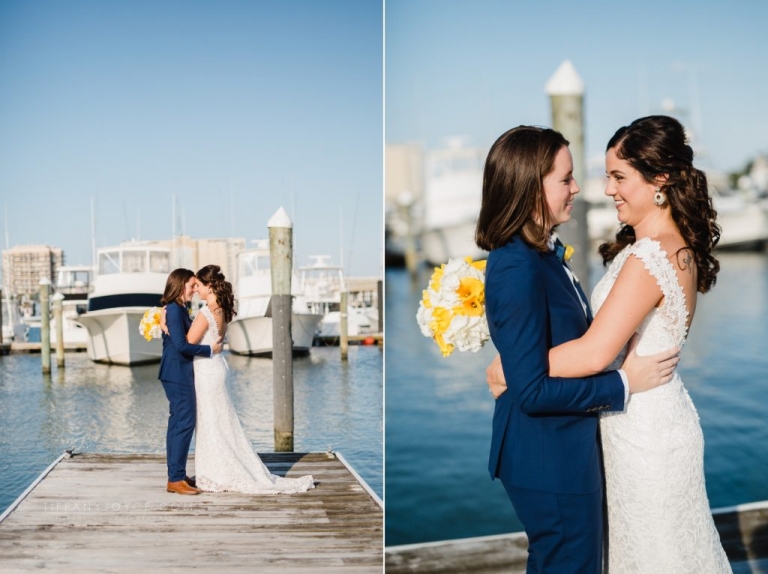 Ohh hello pretties.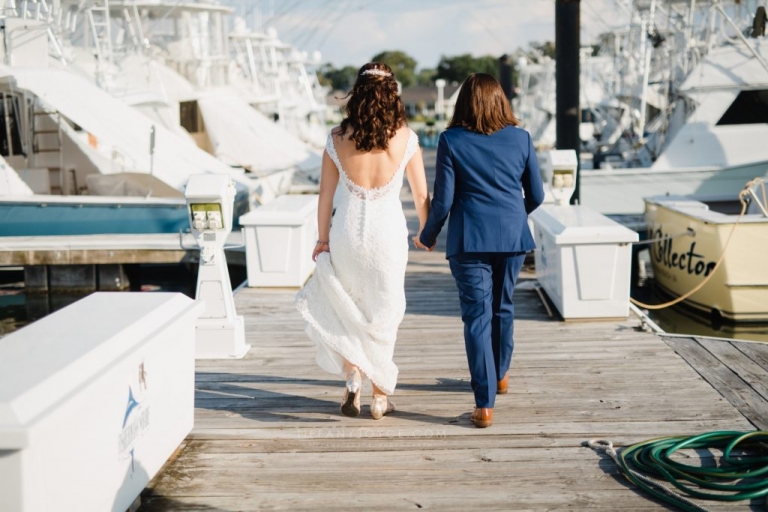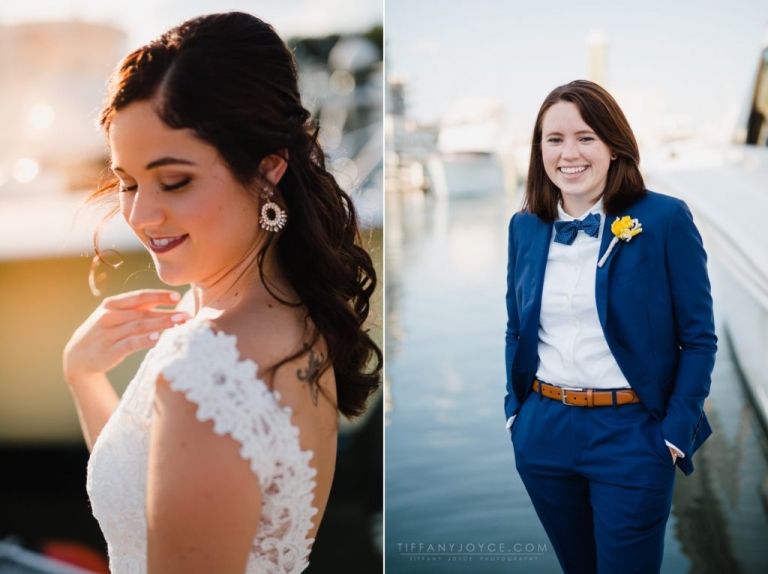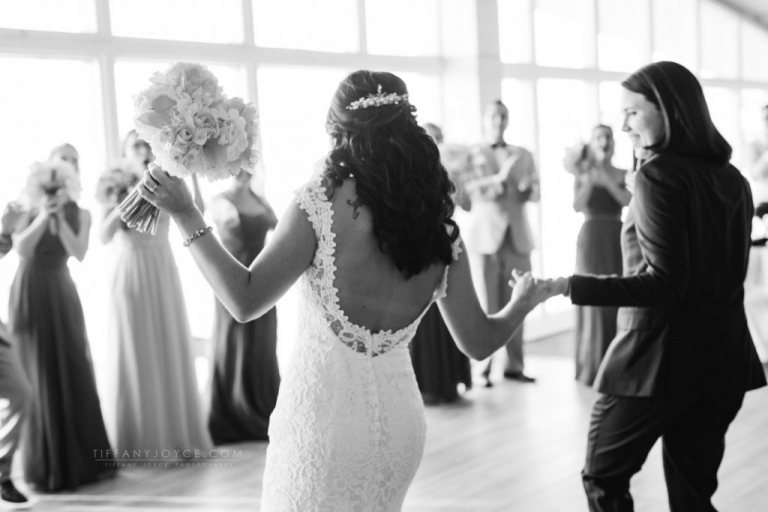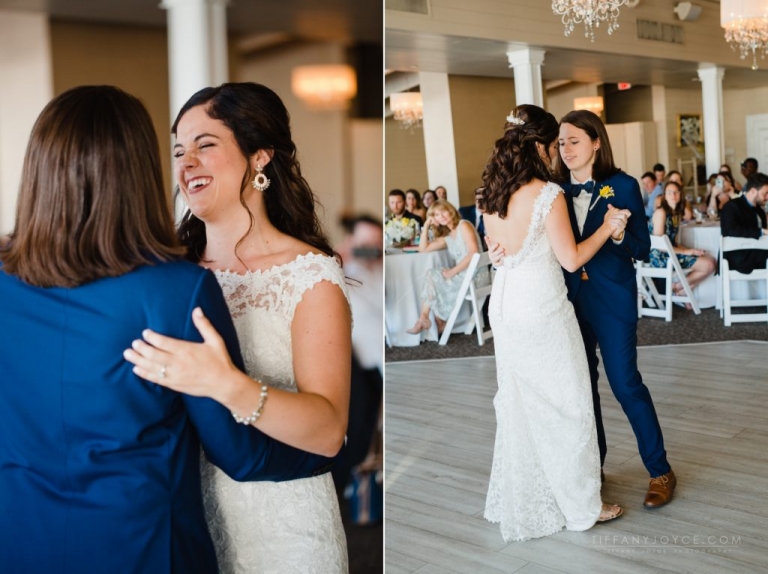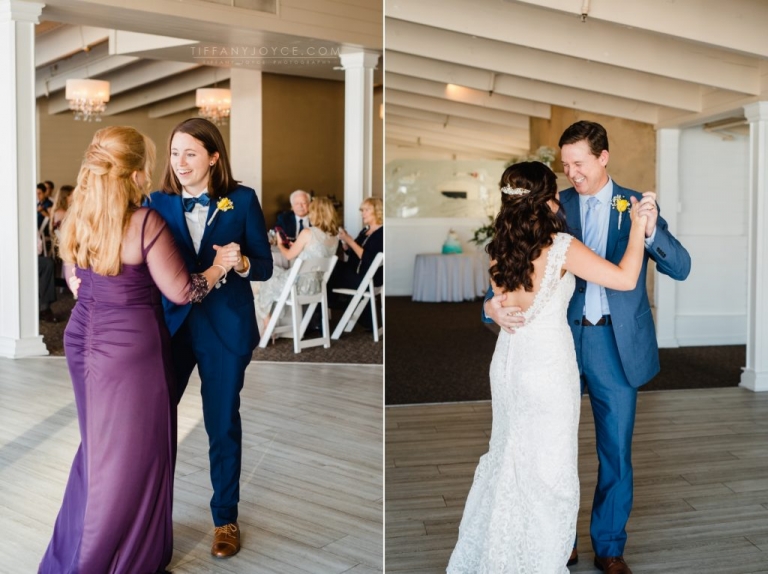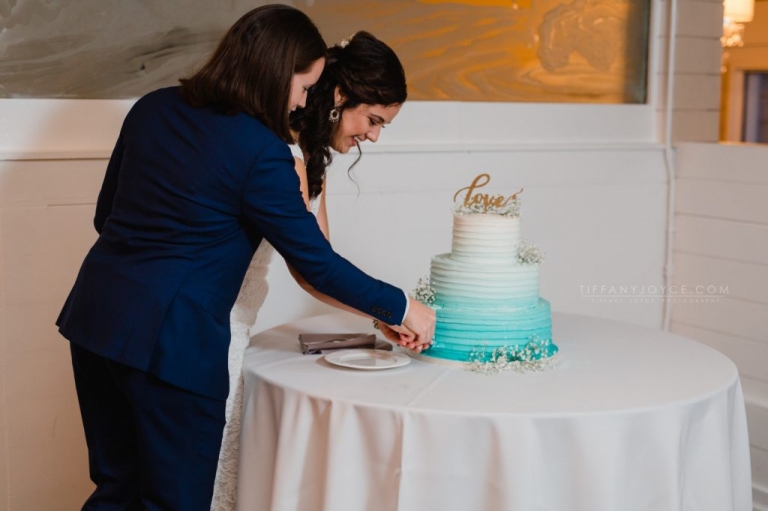 Can we just talk about how pretty their cake is?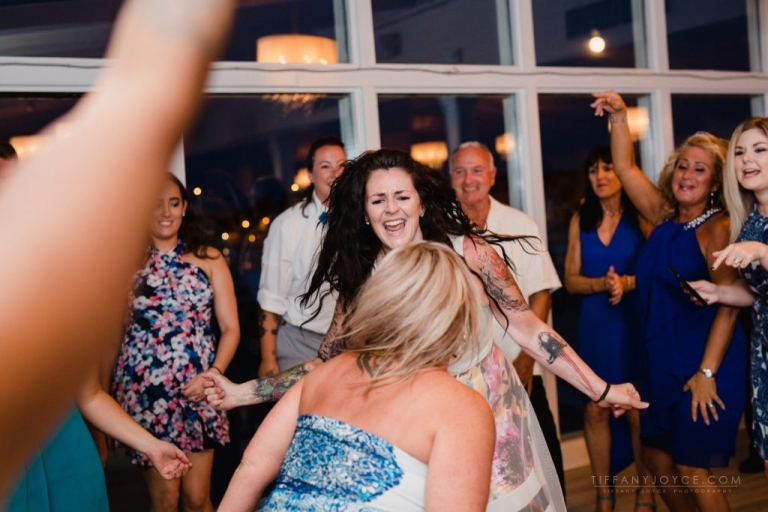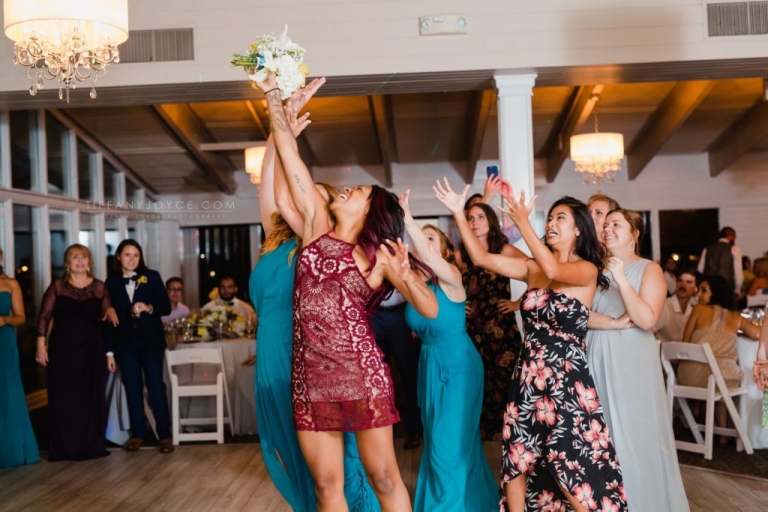 This is probably my most epic bouquet toss shot to date.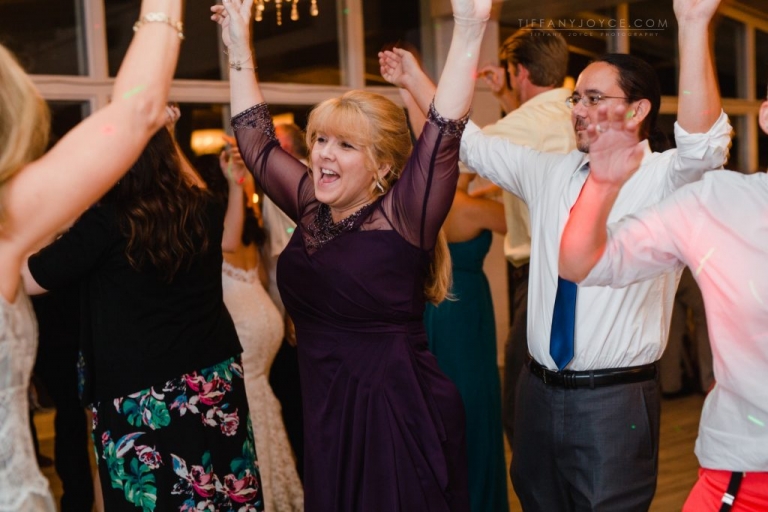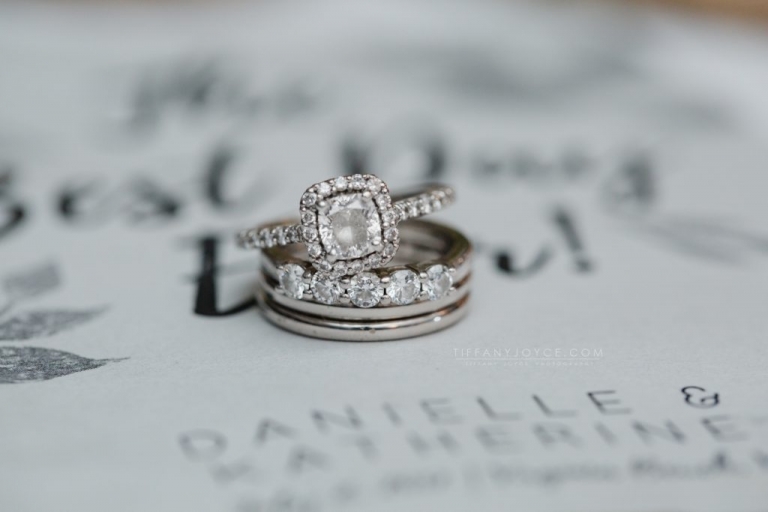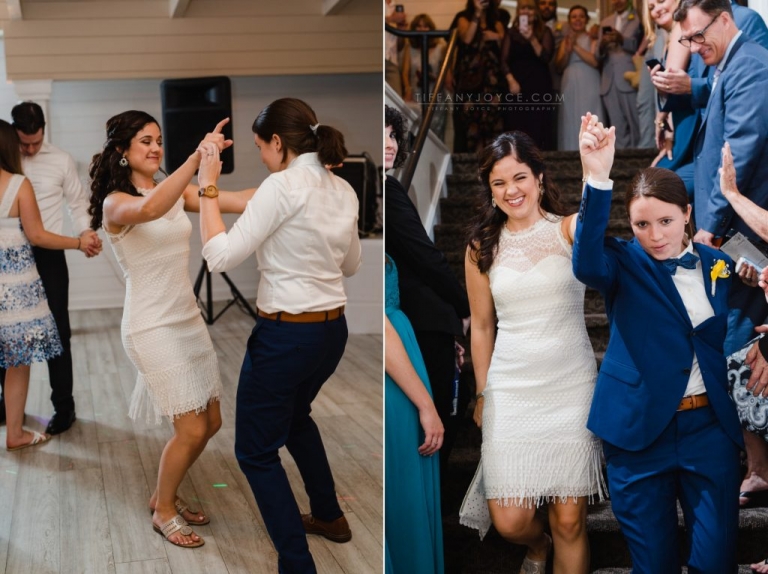 Danielle and Katherine – you guys are a BEAUTIFUL couple. Thank you SO much for letting me tell your story. I can't wait to see how the years unfold for you two.
Photography: Tiffany Joyce & Heidi Calma for Tiffany Joyce
Venue: The Water Table
Catering: Catering Concepts
Cake: Patti Cakes
Floral: LHFloral Design
DJ: Sean McNamee
Gown: Simpson's Bridal
Bridesmaid dresses: David's Bridal
Suits: Myers Park Tailors
Hair/Makeup: The bride!
Favors: Etsy