"Meet me in the Twilight by the seaside, meet me underneath the Willow's fall. There's no other way"
-Ray LaMontagne
If you're thinking these two look familiar it's because they are. I photographed Liz & Mike two years ago at Yale, when they were just dating. You can see that HERE. We had so much fun, and became friends after their session. I was so excited for them when they got engaged, and even more so when they hired me for their big day! We went to dinner to chat about their wedding, and they told me they wanted to do a Fox Farm Brewery engagement session. It really was the perfect spot. Both because it looked awesome, but these two are beer connoisseurs. The brewery is an old farm converted into a brewery. Both inside and outside are beautiful, plus it was October so yay for foliage! We started out with a little hanging out and beer tasting, then they changed and we went outside.
These two make my job easy. They know exactly how I want them to snuggle up or get close without me really having to tell them. We have so much fun laughing and talking while we shoot. Whether we are talking about dinosaurs or me stressing the need for them to watch Game of Thrones, I know I'm going to have fun with these two. Plus, they're pretty cute. I can't wait for their wedding next year in Springfield, Mass.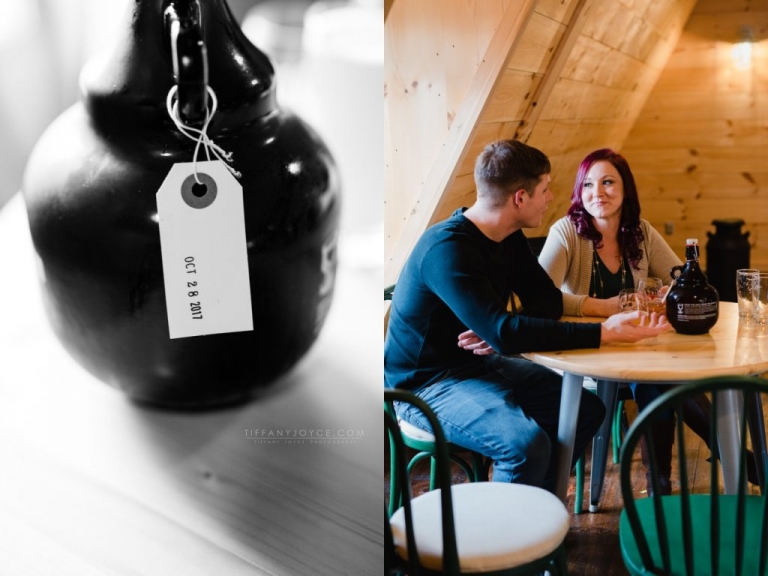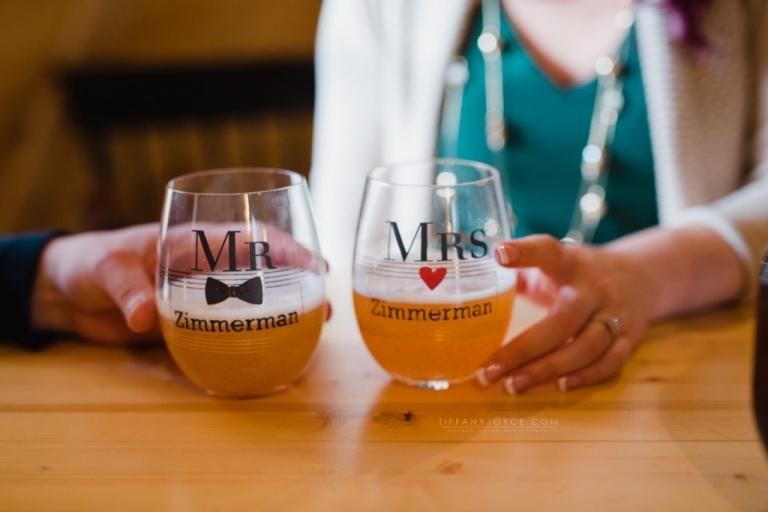 Aren't these custom glasses cute? Also, their hashtag is #zimmerMINE .. LOVE.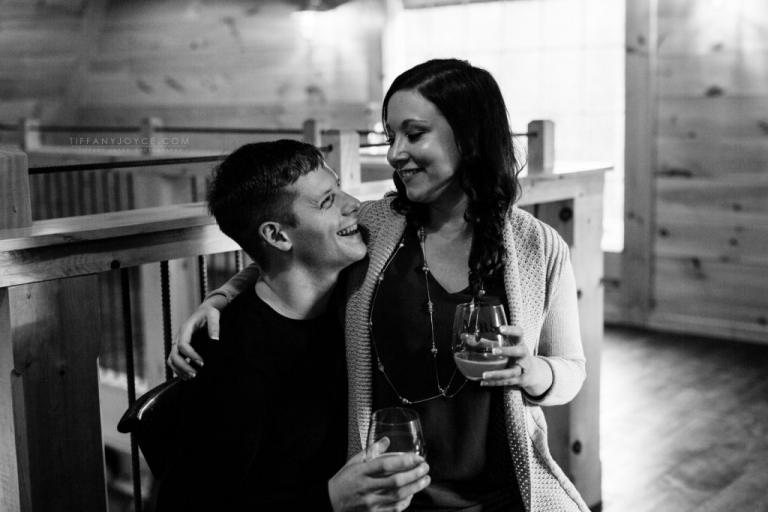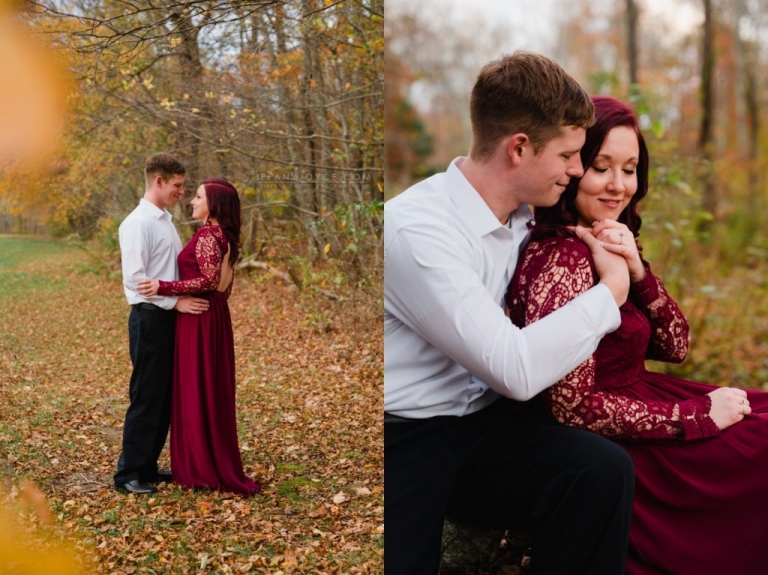 These two clean up pretty nicely 🙂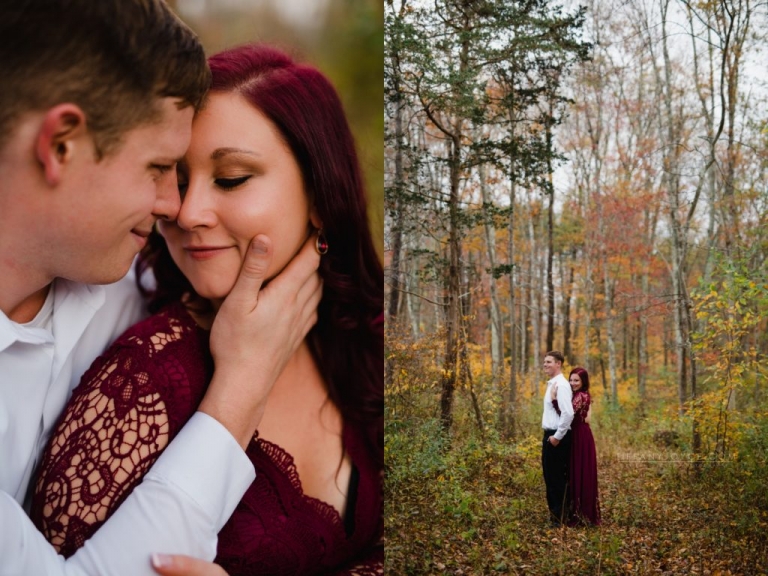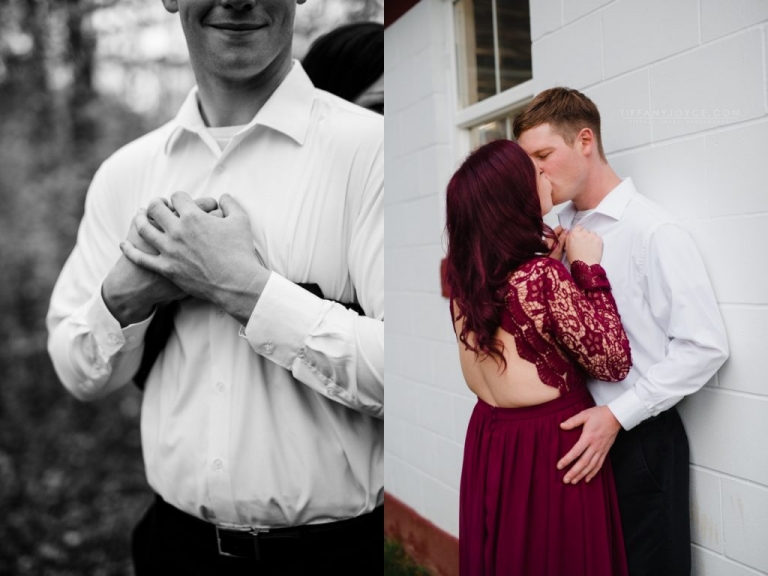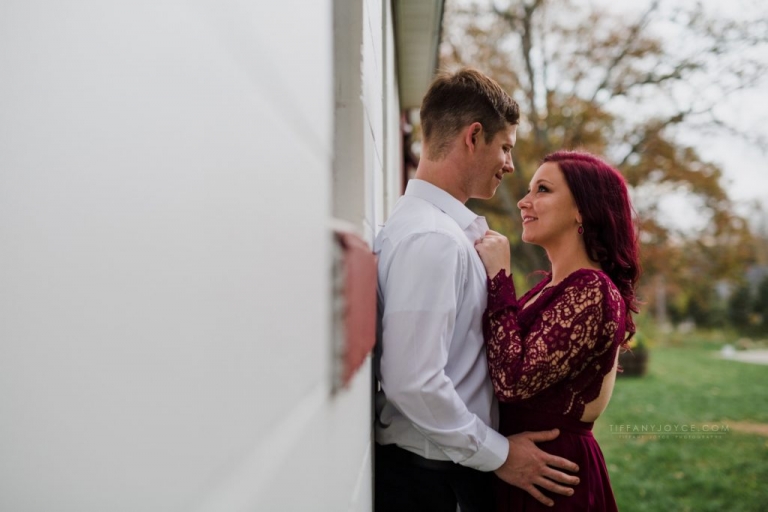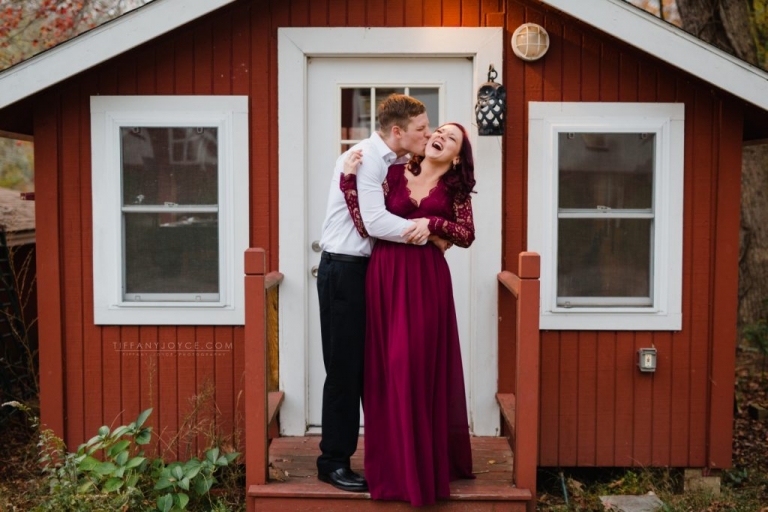 I love love love this one because it's such a genuine reaction.