"You are my life, I don't deserve you, But you love me just the same."
– SafetySuit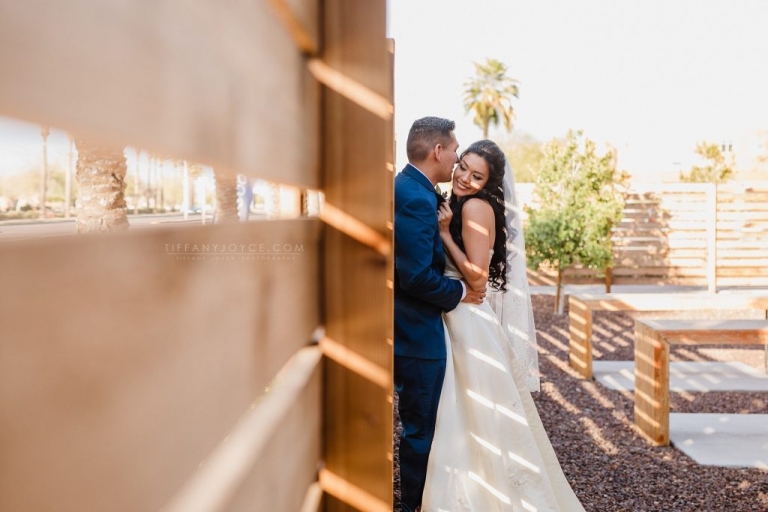 I have known Jesus for about 12 years. He was my supervisor when we worked in retail and even though he acted like I was the worst, I know I was always his favorite employee haha. He'll never admit that. Throughout most of the time I knew Jesus, I never really knew him to have a girlfriend. Whether that was pickiness, or just him not being forthcoming, I'm not sure. But when he told me he was engaged, I honestly thought he was messing with me until I saw photographic evidence. While I was surprised to learn, I was actually super happy for him. I was even more flattered when he asked me to be his wedding photographer.
I'm always up for traveling back to Arizona for weddings when it's cold, rainy, snowy, dreary (etc) where I may be living. March in Phoenix is pretty nice. Sunny and 80 degrees was the forecast for Paula & Jesus' wedding day. Pretty much perfection. Their downtown Phoenix wedding was intimate with a lot of family, and full of love. Paula's father wasn't able to be at the ceremony so Jesus' father walked her down the aisle and her dad sent a special video message that was played during cocktail hour. It was a beautiful day, and I'm so happy I was able to be the one to document it for them.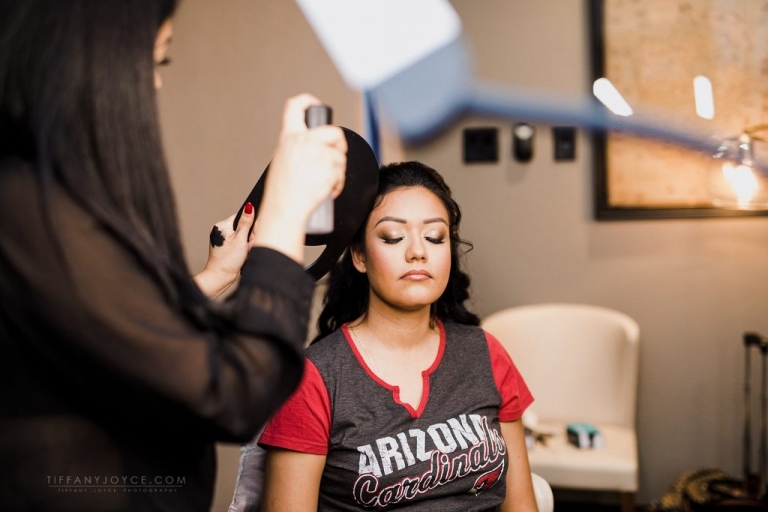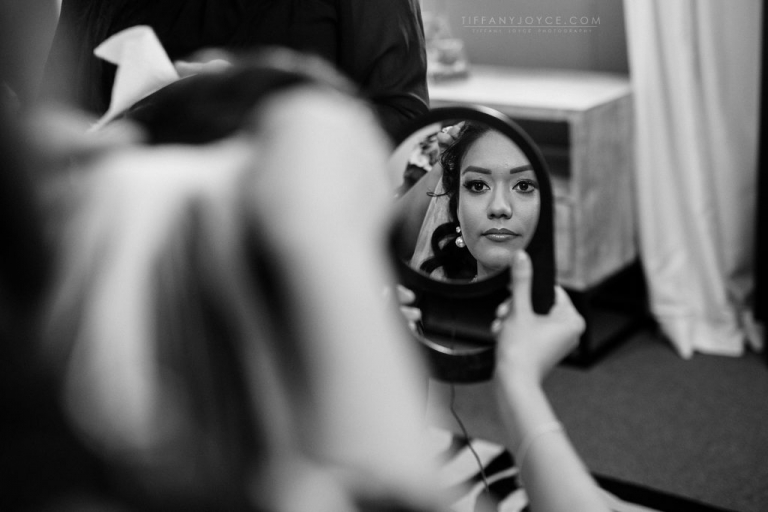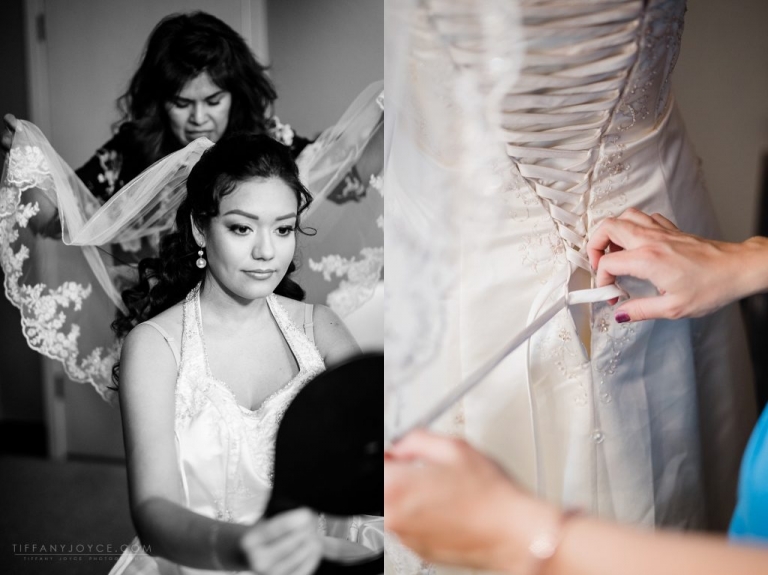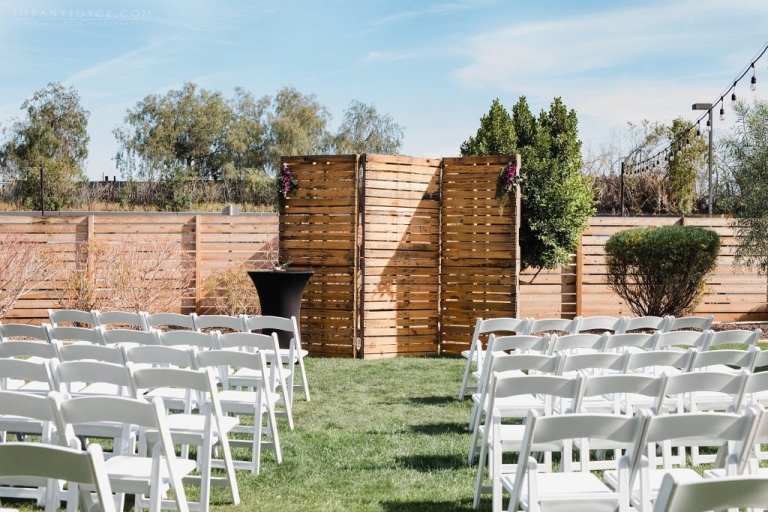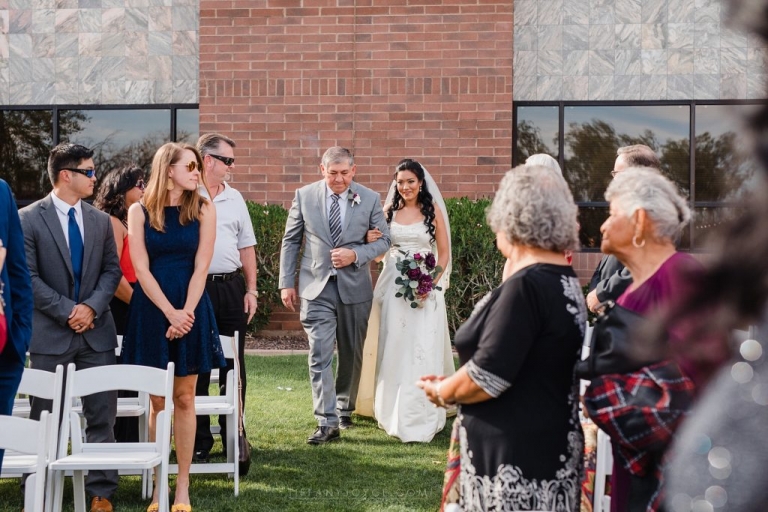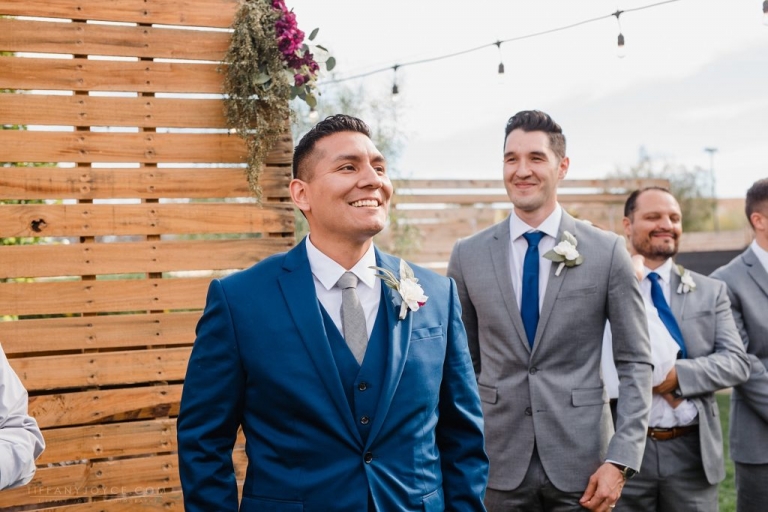 Jesus' face when he saw Paula was the best.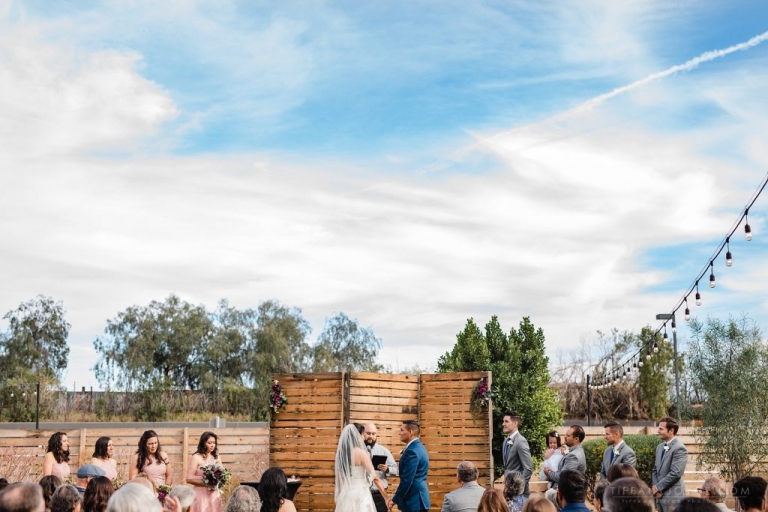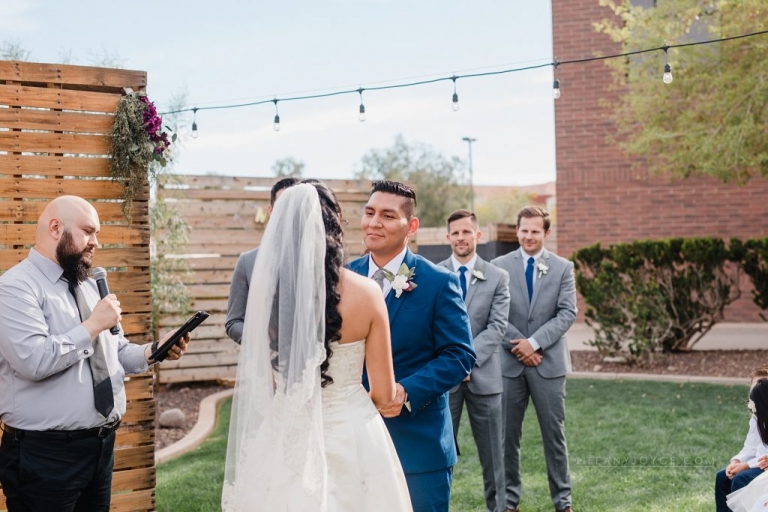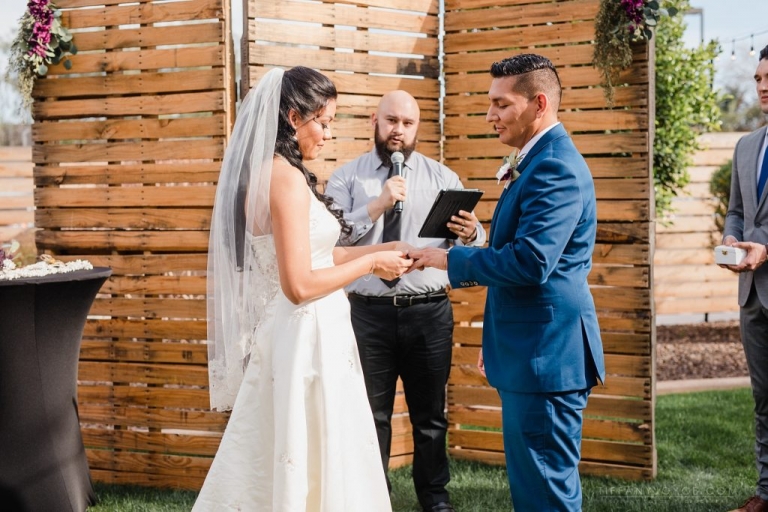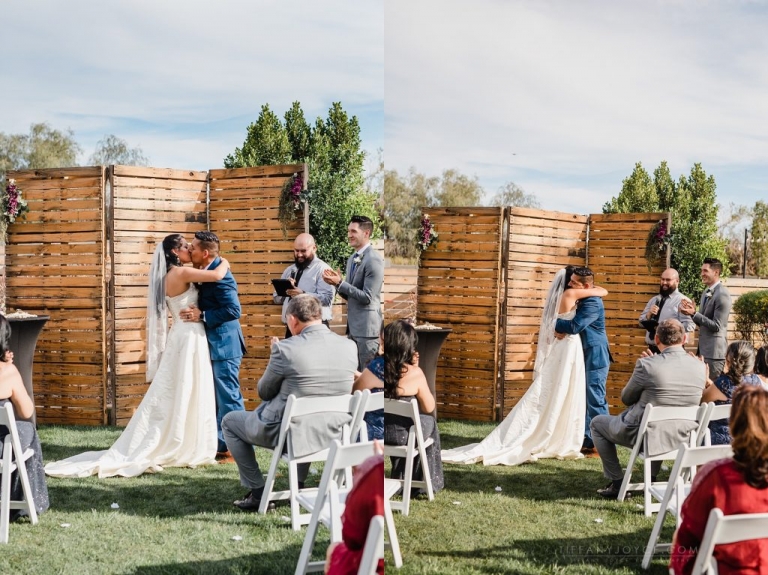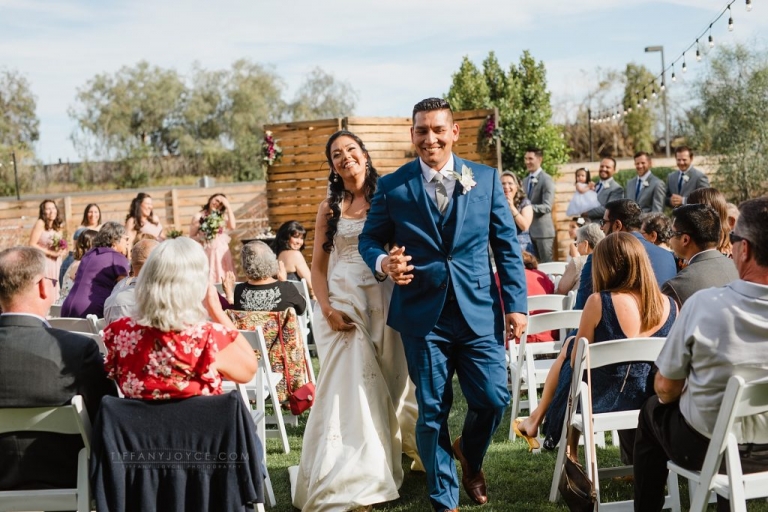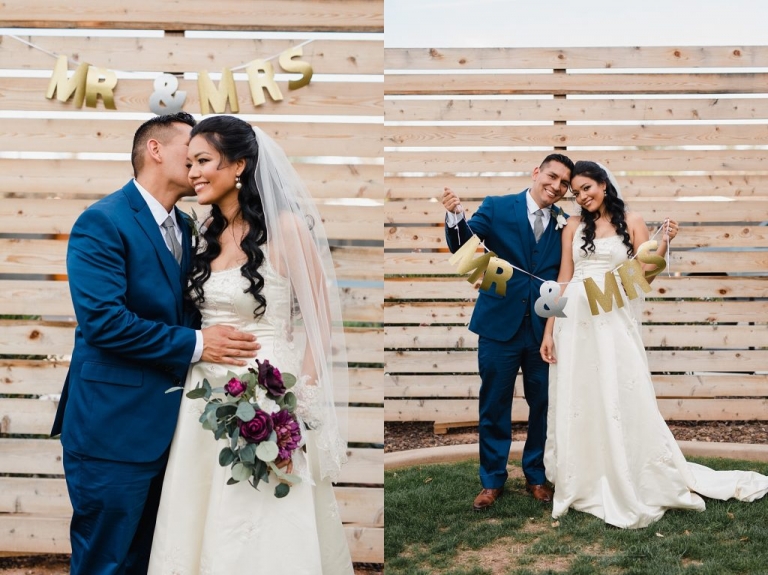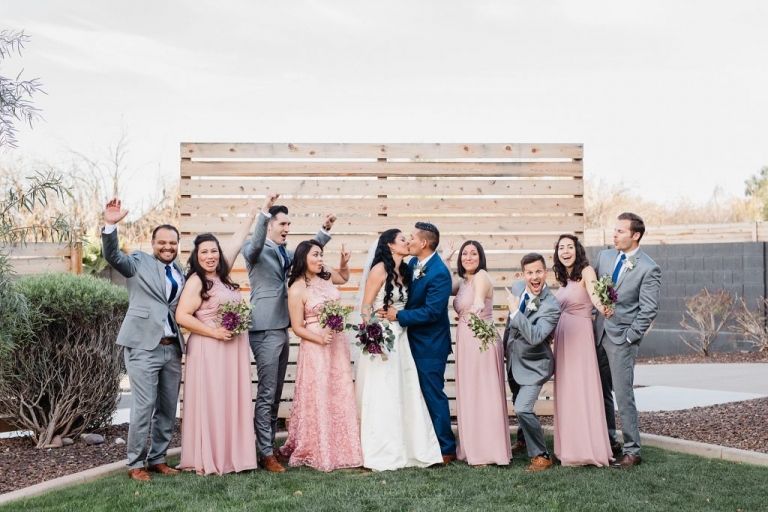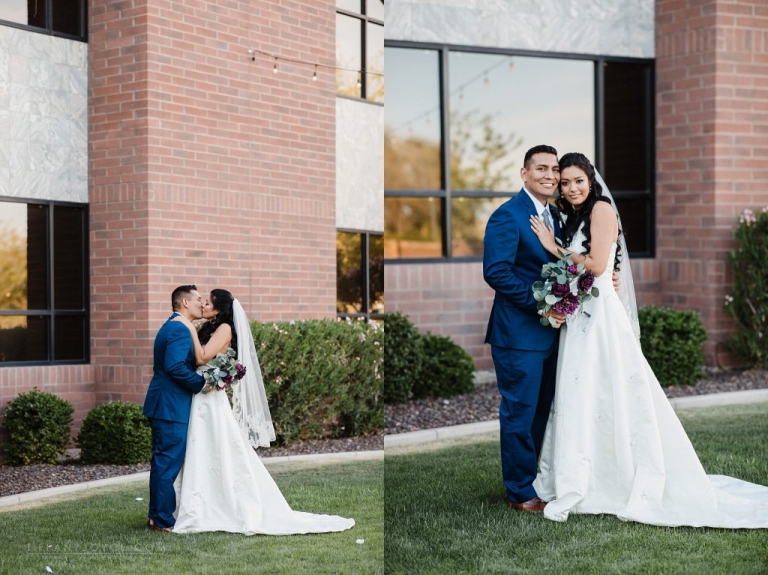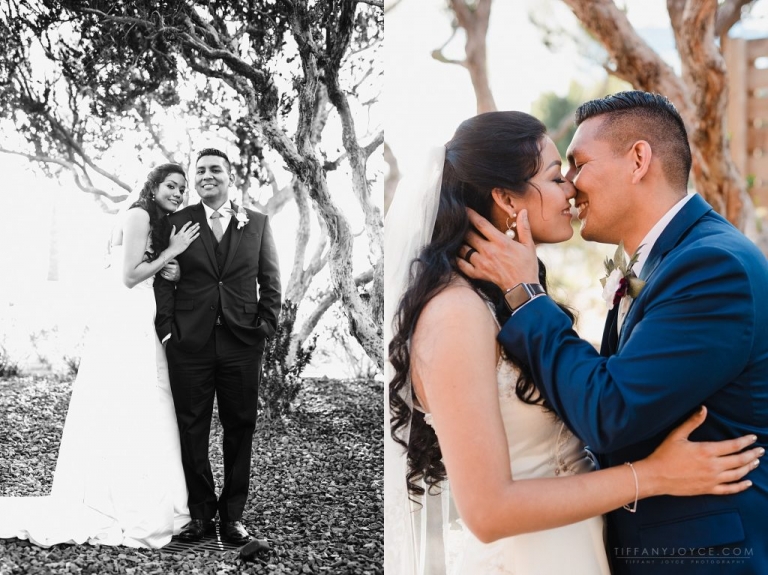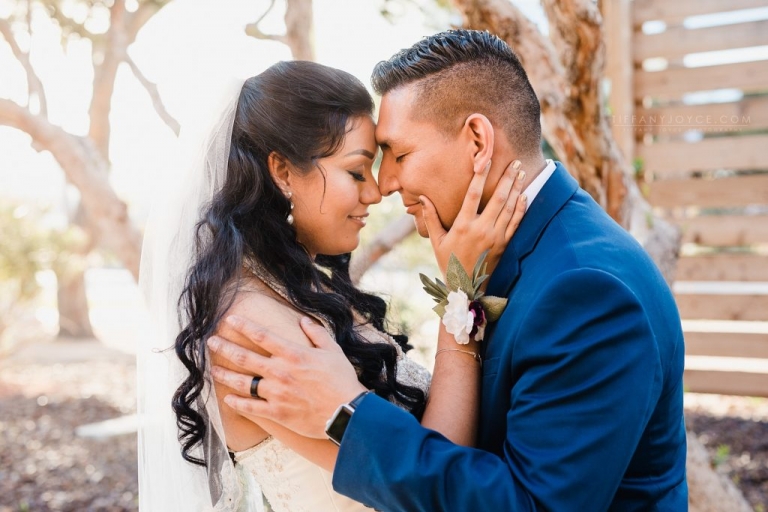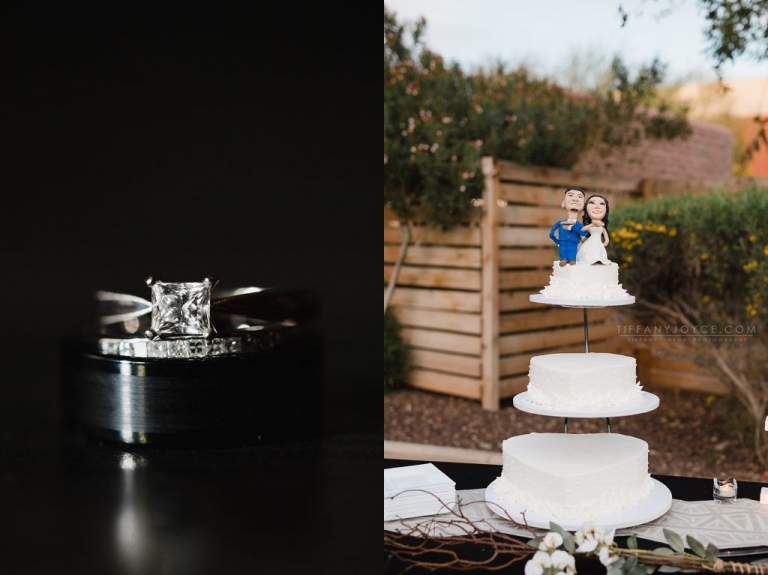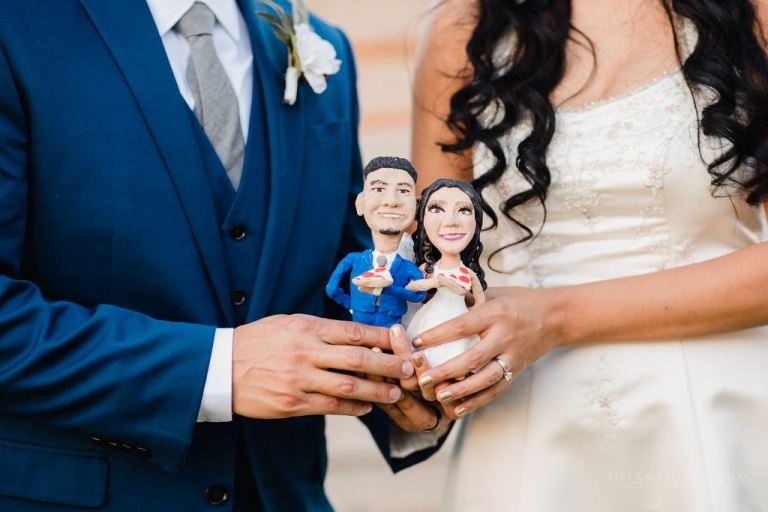 The back of their topper also has their dog! So cute!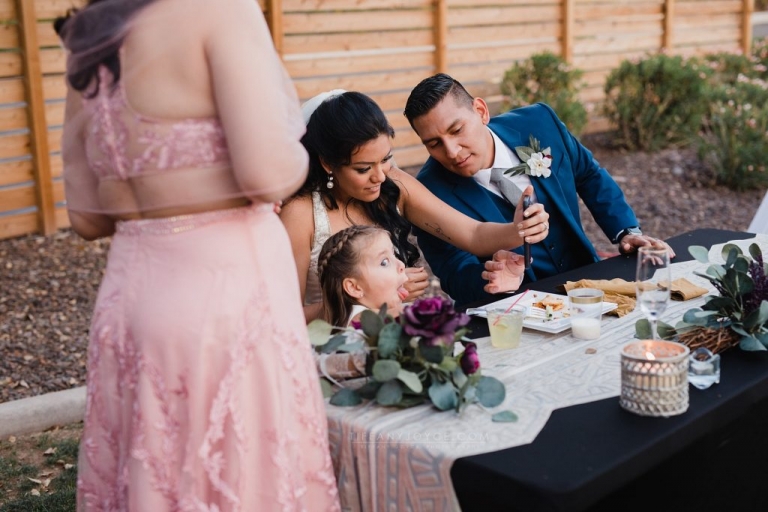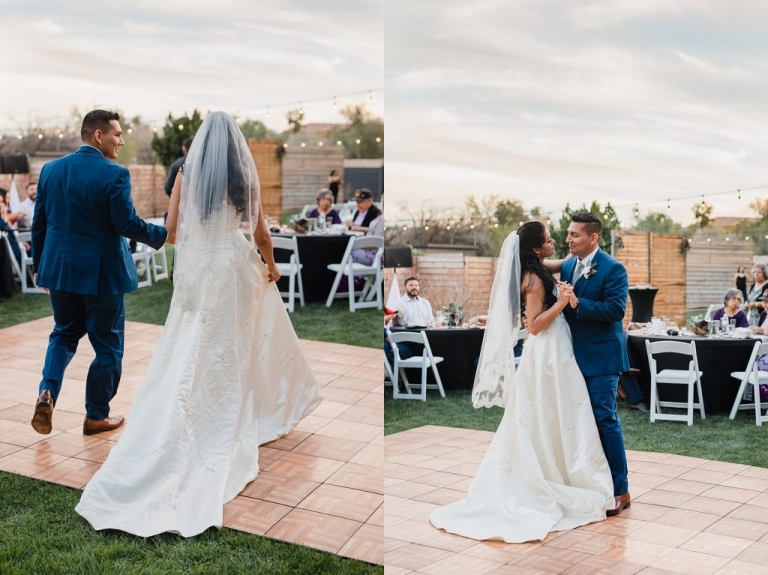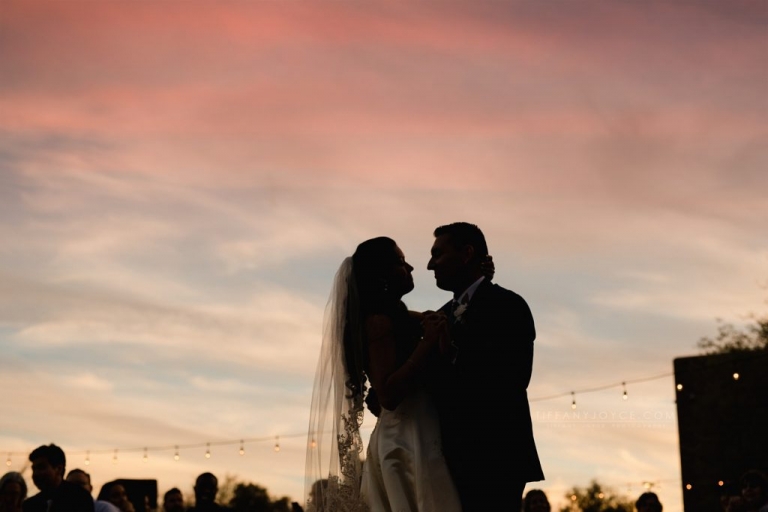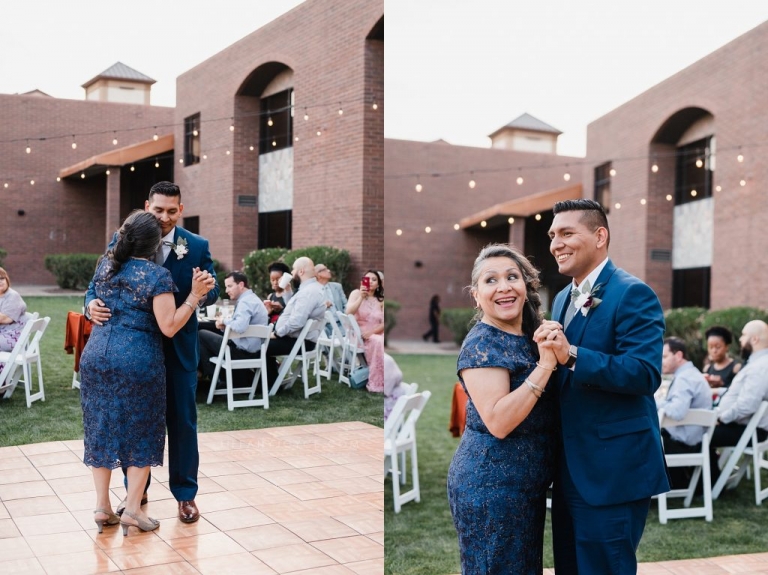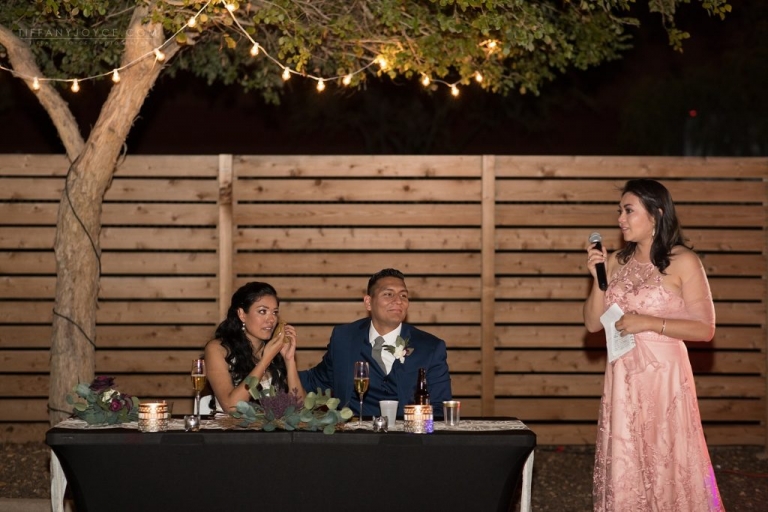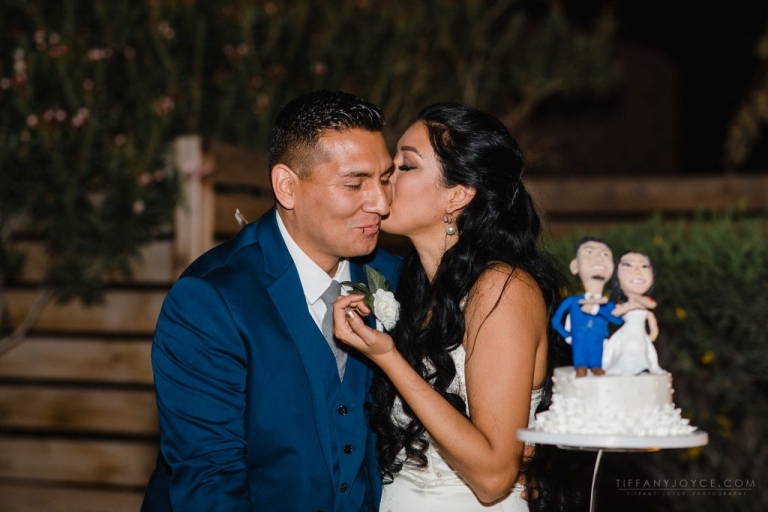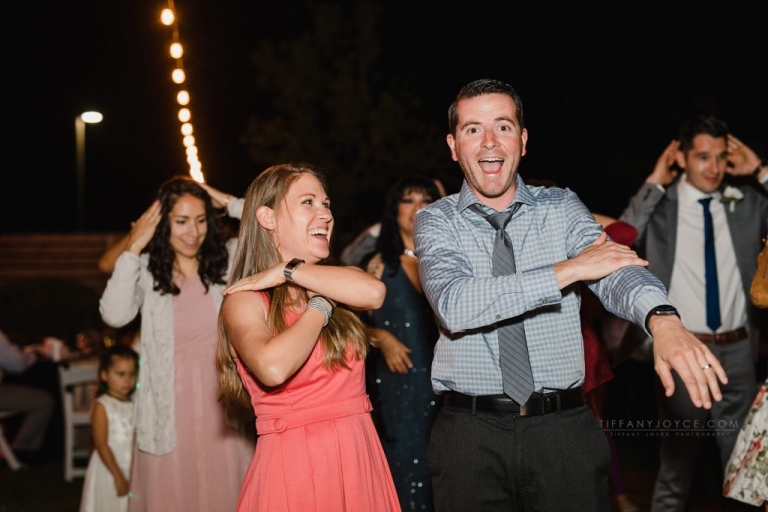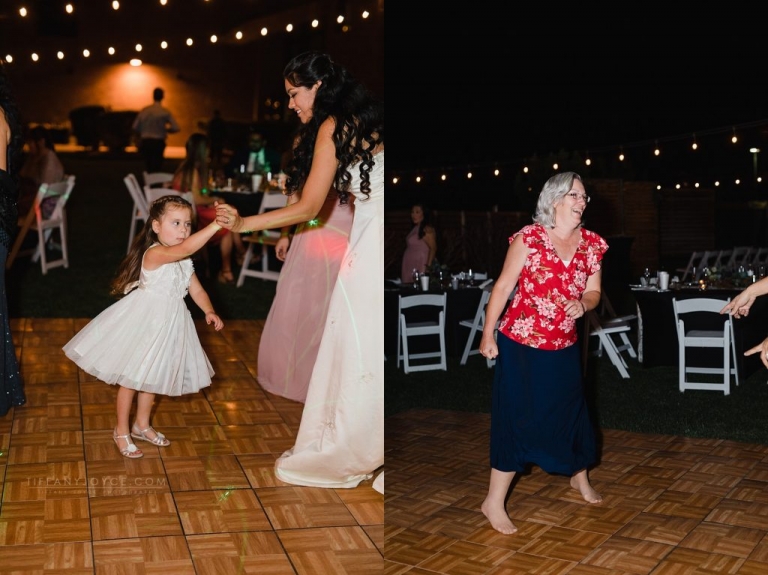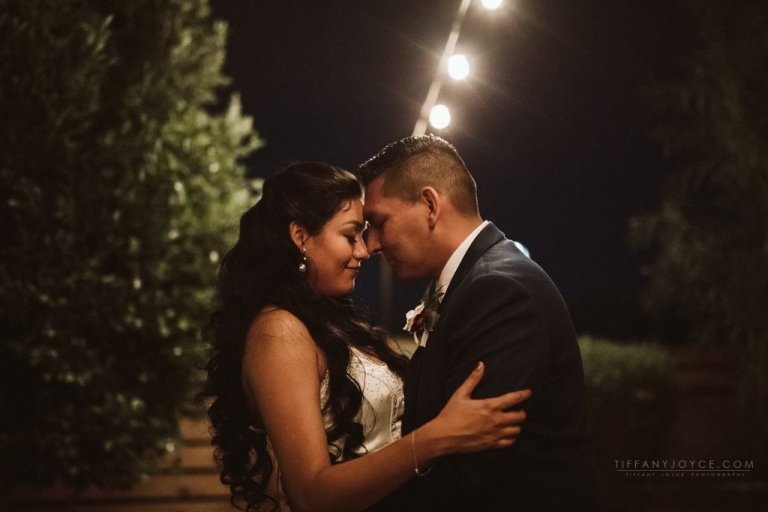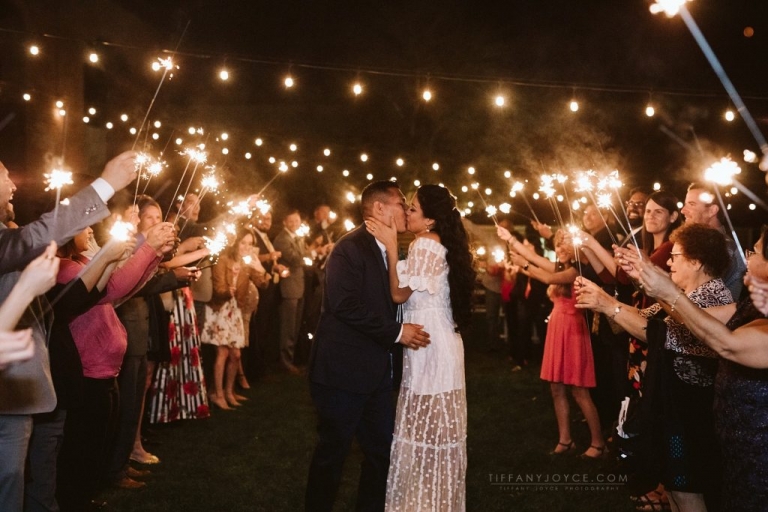 Paula & Jesus, I hope that your marriage was just as joyful and full of love as your wedding day. Congratulations!
VENDOR LOVE:
Photography: Tiffany Maxey of Tiffany Joyce
Venue: Because Events
Catering: Tacos Huicho
Menswear: Express